WHAT IS THIS PROJECT?
Founded in 2006, 'Spoken Arabic Dictionary - For Hebrew Speakers' was the first FREE and ONLINE dictionary to bring Hebrew translations and transcript for the local Spoken Arabic dialects in Israel. Today it is rare to find Israeli students learing Spoken Arabic, who don't use our website.
In 2020 we've had 4,600,000 Pageviews, in 930,000 sessions.
COMMUNITY DRIVEN
Anyone can become a user and add missing words
Expirenced users validate new entries
Native Arabic speakers add recordings
and so on...
WHY I NEED SPONSORS
All along the way, I've tried to keep money outside of this project. Now, 14 years into the project (2020), and with an active group of volunteers who are encouraged to meet every week, to add content and upgrade the features of our website, I find myself with too little free time to manage this amazing project.
My current main goal here, is to earn enough money from monthly sponsors, so I don't have to spend most of my time earning money somewhere else, thus, having very little time left for this project.
WAYS TO TRANSFER MONEY
Monthly Donation
For a small monthly donation, please click the link below for our Patreon page.




One Time Donation
One-time donations can be trasefered to the project's dedicated bank account:

IBAN CODE:
IL220125590000000362609

Bank Name: HAPOALIM
Bank Number: 12
Branch Number: 559
Account Number: 362609
Owner Name: Ronen Rothfarb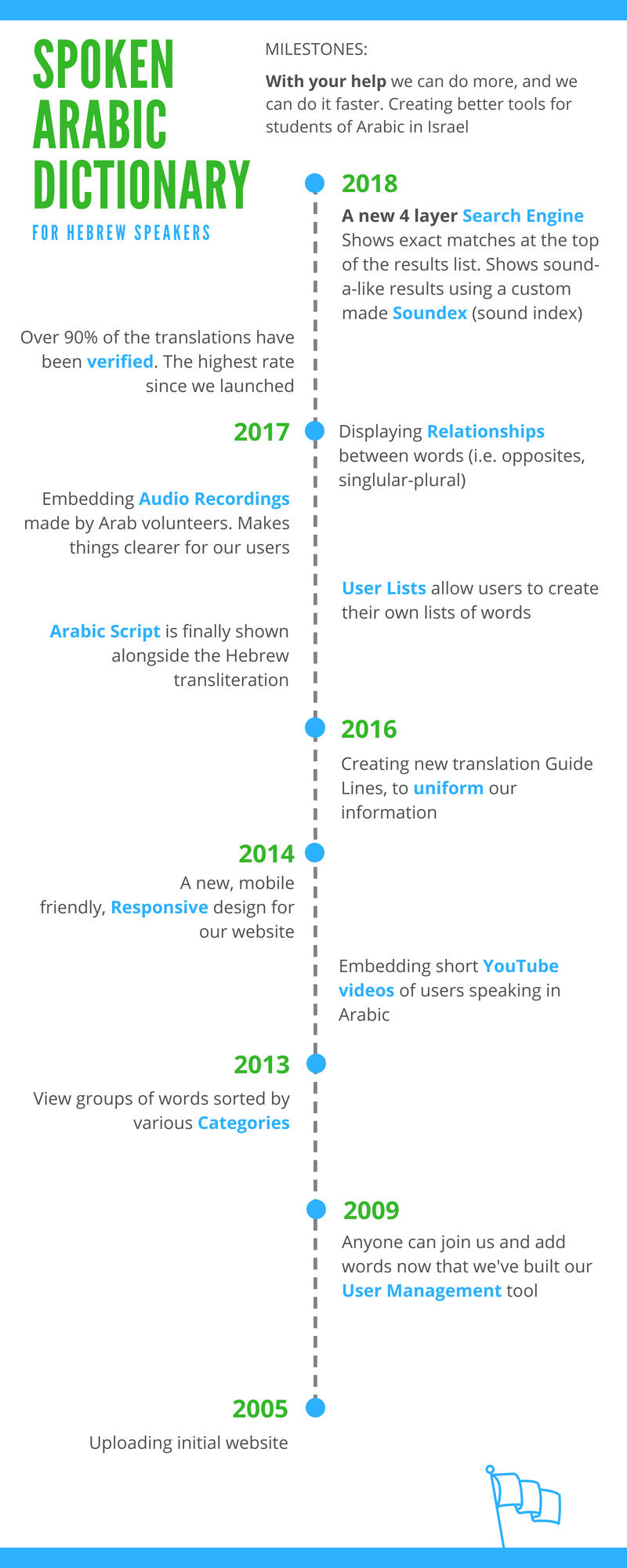 if you have any questions, feel free to contact me here:
arabic4hebs@gmail.com
Thank you for your time!
Ronen Rothfarb